I had an awesome guest writer Sanjeeva who shared with me his write-up on an online fashion editorial Buro where a Labradorite Pendant I wire-wrapped in sterling silver was part of the teams best spend of 2020 (what a darling!). Read on to hear his thoughts :)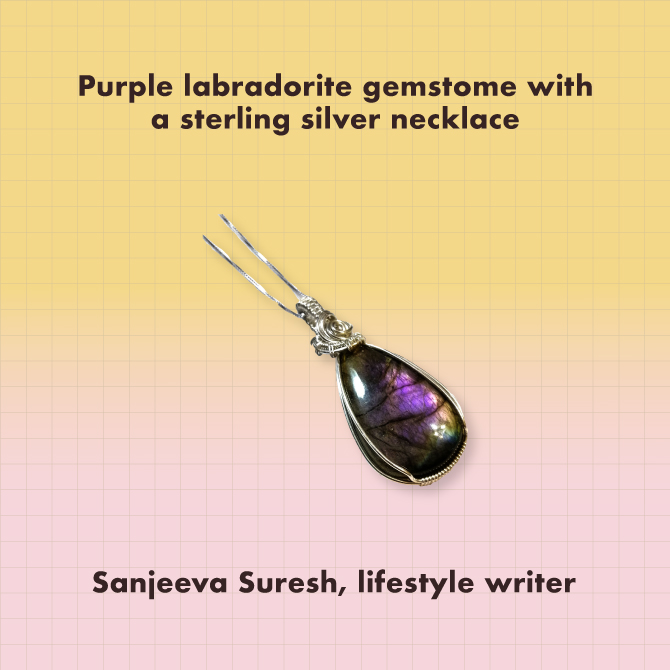 "Without getting too metaphysical, I want to say that I am believer of stones and the properties they are said to have. I have always been attracted to labradorites: the purple sheen, the layer of colours seen from a different angle, and what they symbolise. Labradorites are said to be a stone that imparts strength, especially during stages of transformation. It is also said to protect one's aura and radiate positive spiritual energy.
"Like with any gemstone, no two are the same; each one is unique. This particular stone spoke to me and, under the light, you can even see the rainbow refraction (squeals in gay). I bought it from one of my favourite artisans, Jessie's Trinket Trove (@trinktrove) who did the silver finishings and wire wrappings by hand. It's just one-of-a-kind."